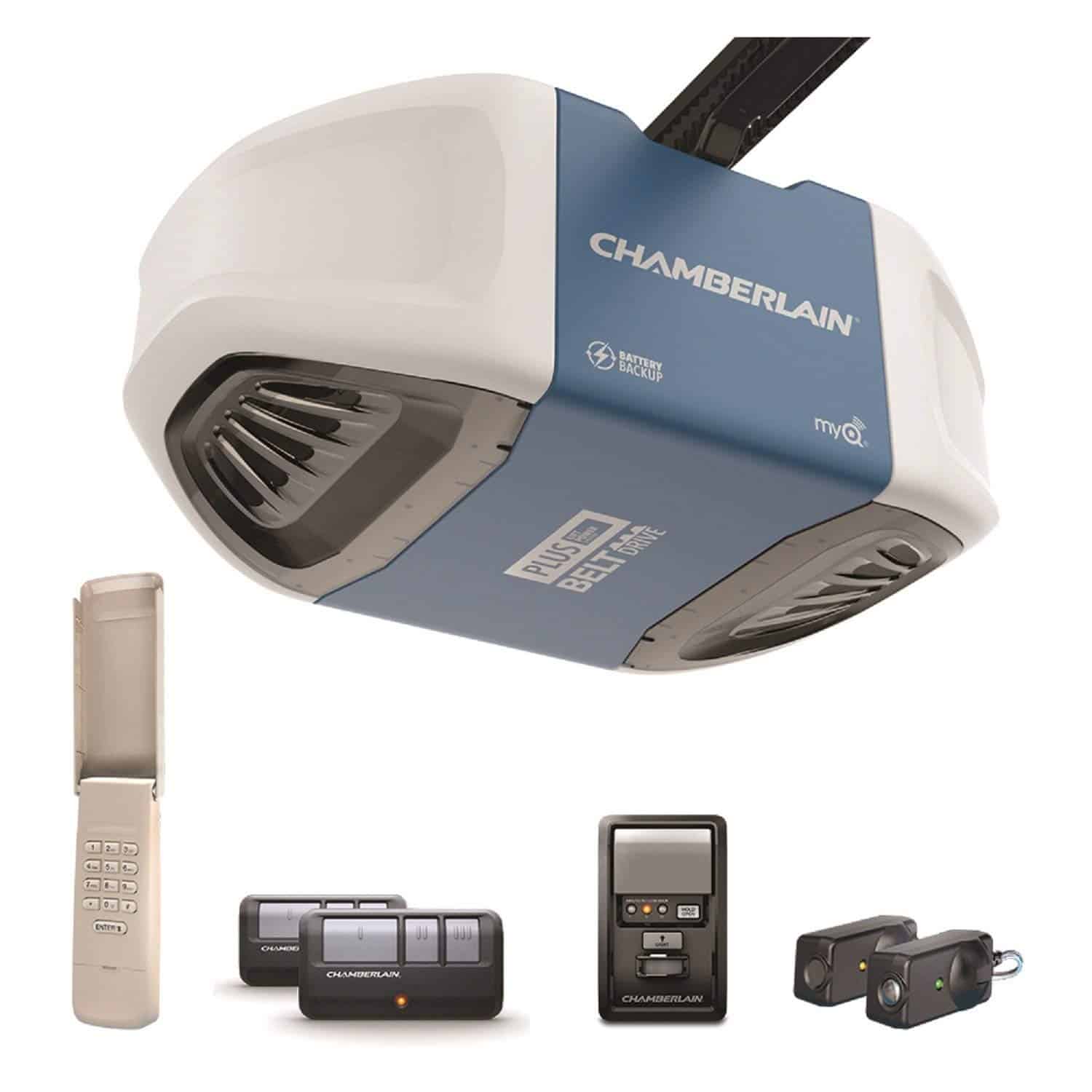 Chamberlain Group has carved its name in Gold in the design and production of garage door openers so the product in review is a premium product because it is made by Chamberlain Group. Indeed it won't disappoint you in terms of its features.
While it is actually designed for homes with an attached garage, it also works for other types of garages.
It has a battery backup which keeps it working in the midst of power failure. Its super quiet operation will also make you fall in love with it. You won't know when your garage is being opened. It changes its switch codes every time it is pressed to make it almost impossible for thieves to hack it. In fact, it has about 100 billion codes.
Unfortunately, it is designed for only 7-foot garage doors but you can buy its extension kits to extend it to 8 or 10 feet. You can also upgrade it to be able to control it from your smartphone.
Chamberlain Group B730 Review | 5 Major Features
1. It is very quiet
This garage door opener as well as others made by this brand are always super quiet. You don't want a garage door opener that announces your arrival and the departure to the whole neighborhood.
This feature is necessary for homes with many occupants. The noise from many door openers can wake everyone up.
And this noise becomes worse as the door opener gets older. In fact, noise from garage door openers almost created an issue between one the users of this product and his spouse. This is why a very quiet garage opening door is a necessity.
2. It is designed for 7-foot garage doors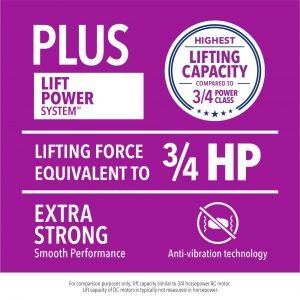 Actually the garage door opener is designed for 7-foot garage doors but the manufacturer has made the kit with which the height can be extended. So, if your door is 8, 9, or 10 feet, you can extend the garage door opener to suit your door height.
Unfortunately, the kit does not come with the pack. You have to buy it separately.
3. It is upgradeable to smartphone control
As it is, you can't control it on your smartphone but it can be upgradeable with a pack that comes with an app. Once it is upgraded, you will need to install the app on your smartphone.
Then, you will be able to control your garage door anywhere you are. You will be able to control it whether you are at home or not.
4. Battery Backup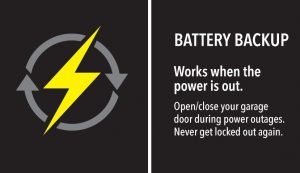 Hurricanes, Thunderstorms, and other natural disasters are common in the United States and when they strike, it usually affects power supply. So, with the battery backup that this garage door has, your garage door opener will still continue to work even when there is power failure.
However, it will only work for a certain period of time before going down if power is not restored.
5. 3-Button Remote
The garage door opener comes with tw0 3-button remote controls. What makes this an amazing feature is that you can control three different garage doors openers with a single remote.  This is a wonderful feature for someone who has multiple properties.
It means you can control your office, home, and vacation home garages with a single remote control. This is a great feature.
Why should you use Chamberlain Group B730 Garage Door Opener?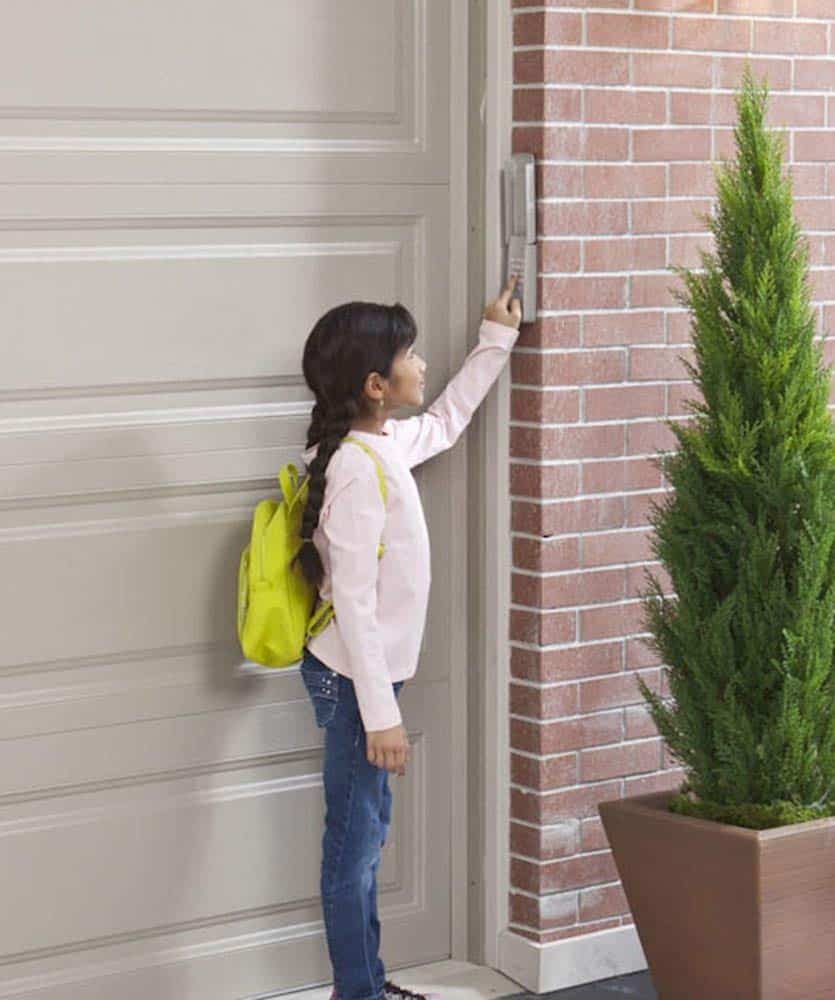 1. It has warranties
Despite being very durable, this garage door opener has different warranties. Its motor and belt come with a lifetime warranty. Its parts have 5-year warranty while its accessories have a year warranty. So, before you spend a dime on it, it will take at least one year except if you want to upgrade it.
2. It is very easy to operate
This garage door opener is very easy to operate. Besides, it comes with pre-programmed remote controls and online installation videos that make it easy for you to install it easily.
3. 1,500 feet remote
Its remote's signal strength can reach about 1,500 feet away. So, you can open your garage doors when you are still 1,500 feet away. This is great. With this feature, you don't need a fast garage door opener.
4. It is very quiet
Another reason to buy it is that it is super quiet. Even your neighbor won't know when you are leaving home very early in the morning.
5. Fantastic Customer Service
According to some of the users, the manufacturer offers fantastic customer service. So, whenever an issue occurs, it will be resolved very quickly.
Product Benefits
The product is very quiet.
Programming its remote control and transmitter is very easy.
It has a lifetime warranty for motor and belt.
It has 5-year warranty for parts.
It has 1 year warranty for accessories.
It is upgradeable to the use of smartphone
It is durable.
It does not have vibrations.
It has rolling code that changes every time it is pressed.
It is suitable for homes with an attached garage.
The Negative Things
It is meant for only 7-foot doors. You have to extend it for 8-foot and 10 foot doors.
It has compatibility issues. It works with only Chamberlain components. So you must use Chamberlain exterior and interior switches.
It does not support MyQ app for smart garages. You will have to upgrade it for that.
FAQ – Frequently Asked Questions
Question 1: Where can I get the product?
Answer: It is available on Amazon.
Question 2: Does it come with any warranty?
Answer: Yes, it comes different warranties for different parts from 1 year to a lifetime warranty.
Question 3: How heavy is it?
Answer: It weighs 35 pounds.
Question 4: What door height is it suitable for?
Answer: It is suitable for 7-foot doors but can be extended for 8-foot and 10-foot doors.
Question 5: Does it have power back in case of power failure?
Answer: Yes, there is power back up.
Final Verdict
Having gone through this Chamberlain Group B730 Garage Door Opener Review, it should be clear to you that the pad is a great product that gives value for its relatively higher cost.
It has all the features you should be looking for in a garage door opener. Most of all, it is a premium product. It is highly recommended.